Outcast
July 17, 2011
I reach out,
To grab nothing but air,
I try to find them,
But they're nowhere near.

I'm trapped here,
Waiting for them,
Just sitting here,
The lights so dim.

The middle of nowhere,
But in a crowd,
I'm all alone,
With all this sound.

It's so confusing,
To just sit here,
With all these people,
But no one is near.

I try to say hi,
But the don't hear me,
They walk away,
As if it's me they don't see.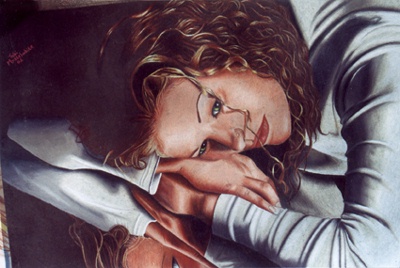 © Tabitha M., Kannapolis, NC