For the Abolition of Sexism
July 22, 2011
Since the beginning of time
We have been here:
Talking in hushed tones as
To avoid arousing the beasts of abuse,
Struggling under the indescribable
Weight of oppression;
But here all the same.

While you spilled blood in war
And sweated in harsh factory fumes,
We raised your kin and made
Comforting food for your return,
Secretly wishing that our fates could be exchanged.

As you spent the bread money
On ale and hunted for sport,
We read to the children,
Told them daddy would be home soon,
Then sent them into dreams of a utopian land
That we knew did not exist.

We removed our ribs to pull our corsets tighter,
Calling ourselves more sexual
And beautiful beings,
When we were in fact
Suffocating in resentment.

Throughout history, we have been here.
Isolated and enslaved to society,
We were silently standing by your side,
Suffering without complaint,
Without sound.

Then it came to us that we deserved more
Than a life behind domesticated
Metal bars.

Our fight for suffrage began:
We were arrested, imprisoned, humiliated
But that did not render our battle.
We were still there.

We won the vote
And kept going:
We demanded education,
employment, economic status.
We were fighting our own war,
And blood spilled from us in our own homes,
Sweat dripped from our brows as we endlessly toiled for freedom;
We were not comforted after a long day,
Rather laughed at for our plight.

But here we stand today:
Women walk proudly among the workforce,
We speak among the politicians,
We can divorce and we can vote…
Yet equality has not been established yet,
As so clearly seen in schoolyard slurs
And pornographic sites.

But we will keep fighting;
Keep laboring for our rights.
For, we have always been here,
And will forever continue to stand firmly next to you.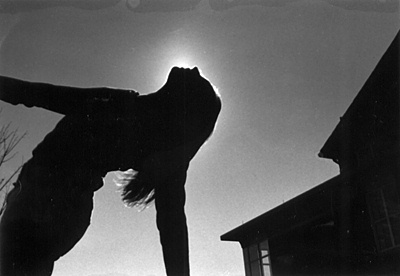 © Alexandra B., Marblehead, MA