Youthful Innocence
July 27, 2011
There are little pieces of me
In my pouring river of tears.
Pieces of me that I was never allowed to show
Because everyone was watching you.
You are the reason I'm now in the shadows.
Fighting for the chance to be recognized again.
Do they even remember my name?


But you made me think I could trust you,
You were a vile virus,
Hiding behind youthful innocence.
If only I could've refused you.
But I unknowingly played your game,
And have to live ever after with the consequence.


You yell and scream and whine and b****,
You know the misery that you're causing.
And you're happy about it, you enjoy it.
Because everyone is still watching you,
And listening to you, and worshipping you.
The people that used to watch me,
Have nearly completley turned their backs on me.
All I have are memories.


Remants of the life I used to have.
The life you took away.
The life you take advantage of right before my eyes.
I hate you more than I hate death,
And one day you'll have your day in the shadows.
The day that I take back what you unrightfully took,
And make you feel the pain that I'm feeling now.
There are pieces of me


In my river of tears.
But these tears are joyful,
Because they know the vengeance that will soon come.
And then the river will be filled with your tears,
And your blood.
And I'll be happy, I'll be so proud.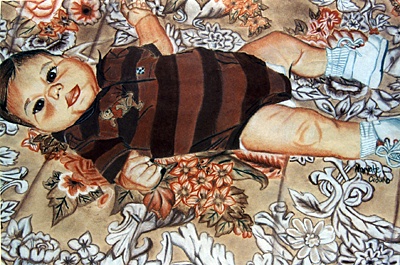 © Maryate O., Kannapolis, NC