Empty Words
July 28, 2011
Soft, sweet scarlet,
Pouring down my arms.
The pain is going away,
Flowing away.
Though you said you always loved me,
It think it always was just words.


There's no softness in your eyes,
No meaning in your voice,
No warmth in your embrace,
It's all just empty.
Worthless and cold.


As I lay here silently tonight,
I know that you'll cry.
But will those tears have feelings behind them?
Or just a mask of your fake humanity?
Your heart died so long ago.
Now only a ghost of a hopeful wish has been left behind.


Yes, you'll wonder why I'm gone.
Your empty soul is unknown to you.
I don't blame you for hiding in the shadows.
That's the only way you can live with yourself.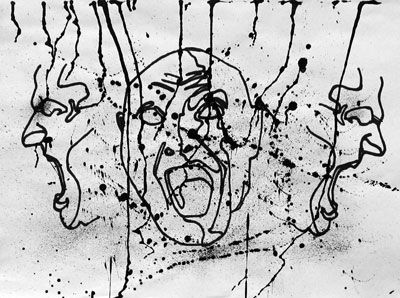 © Luke S., Montclair, NJ