Playing with Fire
August 16, 2011
I fell into that little game,
The one people think there's lots to gain,
But the truth is all there is, is pain.


And though most don't accept the truth,
They cover it up with sugar lies,
They act like they have no clue,
Deep down they know the flower dies.
Deep down they know there's nowhere to hide,
From these unwanted flame
That traps us in a burning cage.
And in the end there's no one else to blame,
They're left with a muted rage.
They knew they'd get burned,
And I knew I'd get hurt.
But when it comes to pain, I'm a masochist.
It hurts so good, I'm left with a scar.
It seems now that that's my only interest,
Getting a little burned, sometimes it goes too far.
And once the candle flame dies out,
It'll leave burns and hurt to whimper about.
You'll leave me crying on the cold unstable floor.
I'll put on my broken porcelain mask and nurture my empty core,
And for a while I'll lie there to soak it all in,
I'll wonder why it is that I ever let you win.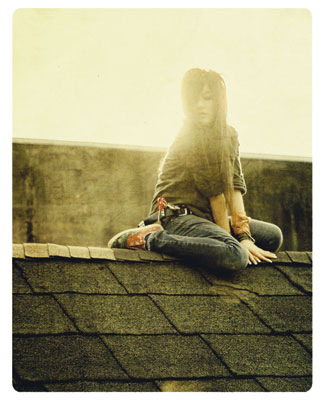 © Hailey J., Lake Oswego, OR