The War
August 10, 2011
Higher powers sent me a partner,
a young soldier to watch over.
Like the tide, flourishing in the moonlight,
we both grew ... as did the realization
that I am his shepherd... a live-in doctor;
my palm held his little, fragile heart.

Why send ME the newbie?!
Sadly, even I, though the commander,
was new to the field...
Doomed from the start, it then began.
One lost soldier.
Alone. Partner. Alone. End.

The battle was over. As
if reborn, the Sun brightened,
showing off his new spotlight.
However, he revealed no waving flags.
No surprises, after all, the soldier died.
Young, a budding bellflower
crushed under a foot... my foot. I
killed him. And they, from afar,
chastise. Ignorance is bliss.


Hypocrisy! Close-mindedly they spew critique.
It seems, as always, they merely choose to glance at the cover,
never noticing the multiple detailed pages behind it.
Judgment is trash, a hideous hassle.
They seem to have forgotten:
we each have our own war, unique
but equally cruel.
This war belongs to me, the commander.

Pesky! Like rabbits eating away at
the garden you so carefully plotted.
Those thunderous demands, understanding nothing,
have worn out my ears; they've surrendered.

Frustrating!
Have they now forgotten my position?!
But wait... did I have a position?
Was I never a commander... is it not my war?
But then... should I take the blame
when the war was never mine?
No... no. It was my battle.

One loss, one young soldier.
The commander remains, as does the war.
Again, Again...
Once. Twice. Three times. Repeat.
....Oh yeah... A war has multiple battles.
...Oh yeah... I brought on this war...

The digital clock keeps changing,
occasionally releasing a beep or two.
But why does the view remain constant?
I watch each sunrise, one after another.
Hughes of pinks amongst the sun:
ruby, magenta, fuchsia...
Same colors, same processes.

The battle's over.
They gave me a partner, a young soldier to watch over.
My palm held his heart, little and fragile.
One lost soldier.
Yes, my ears wore out, but my mind now knows
I am the commander and this war is mine.
The heart remains, so does the pain, as
I am in war.... constantly, in war.

I do miss him, that soldier I never knew;
but, one battle just leads to the next. This is war.
So prepare the cake, for now I'm coming home.
My home, from my war, my own hero.
Alone. Partner. Alone. End.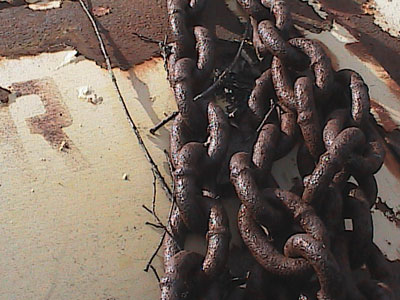 © Jack B., Central City, KY