Summer 2011
September 15, 2011
I dug my toes into the sand. I looked out onto the waves crashing in and out a few hundred feet away. The breeze kicked up the sleeves of my t-shirt and the sun was just setting on the ocean. The sky was a mix of blues and pinks and oranges and grays. The sand felt cold in between my toes and a few children were packing up their sand toys and heading inland.

I walked down to the shore and felt a chilling pain surge through my feet, up my legs, towards my torso and out my forearms.
I caught a glimpse of something beautiful, angelic-like, one with such poise that he flowed into my life like the wave did my feet. You're only chilled for a moment or two until you jump out of the waves and wrap a towel around your legs. Ever since I saw him, my life will never be the same. He's perfect.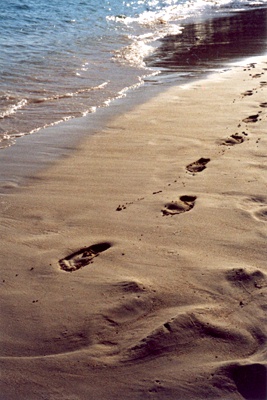 © Ashley B., Potomac, MD