Growing Up
September 24, 2011
I remember how you taught me how to play football.
I remember when I saw a drawing you made of your future little sister.
I remember when we played basketball in that tiny hoop in your room.
I remember when we would go practically high on sour candy and chocolate.
I remember how you were proud of me for winning the school spelling bee.
I remember how you were so happy when I told you that I approved of your girlfriend.
I remember when we argued.
I hated when we argued.

Now I wish I could relieve everything.
Can't we go back to those innocent, childish days?
When loving your baby sister wasn't so weird?
I wish I could take everything back that annoyed you or bothered you.
But now you are gone.

When you left to become something great, I was so out of it.
I was only in seventh grade and I couldn't imagine you leaving.
Weren't you still that middle school kid that would come home sad and with a migraine?
Didn't you ever get homesick anymore?
Were you really so ready to just up and leave your family?
Of course, I wasn't out of it for long.
Suddenly, you were gone.
How could I have let my own brother slip away?

I think and consider what happens next.
After college, he will probably move out.
After he moves out, he may propose to his longtime girlfriend.
After proposing, they will get married.
After getting married, they will move away.
He always talked about living in Chicago someday.
Would he really leave our city for good- no turning back?
I wish I would have realized that he was serious about his future.

I feel ridiculous admitting it.
But I miss you, brother.
You have been and always will be there for me.
I love you.
I don't want you to go, but I know that you have to.
So I guess that all I have to say to you
Is thank you.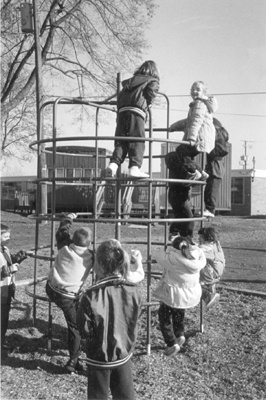 © Danielle H., Jonestown, PA