Politics
September 28, 2011
We've fought in Iraq
We've fought in Iran
We've fought in Libya
We've fought in Afghan

Our limits aren't boundless
However strong our army may seem,
To show our own strength…
That was George W.'s dream

And now look where we are
In the midst of three wars
Fighting against militia
Ruthless in fighting as a group of wild boars

But there is a fourth battle
Bloodless, maybe
But secretive and dangerous
For the public eye to see.

This battle takes place on Capitol Hill
Between Politicians and Crack-heads alike
Between Democrats and Republicans
Fighting on issues and who should be right.

It's terrible—there might as well be
Blood-shed for all the trouble
These people put forth and smiting other's say
Retaliating each word to the double.

Even if our army wars end
There will still be this ongoing crusade
But when this political battle finally ceases
That's when history will be made.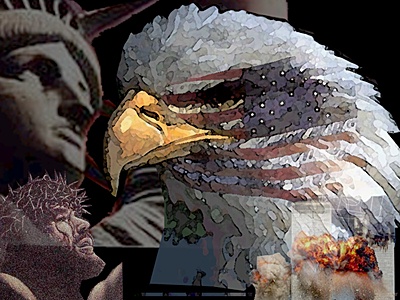 © Casey R., Lewis and Clark Village, MO