Wind Dance
October 7, 2011
Mud sticks to the bottom of my feet.
Squeezes between my toes.
Damp forest floor cool to the touch.
The clay-like feel in my fingers,
Running through my hair.
Flowered dress swaying with my dance.
Scatters of light filtering through.
The trees are my audience.
Leaves are my booming orchestra.
I am lost only a moment,
In my own mind.
Wind brushing, and rushing in a storm.
Rain sprinkles,
Coating the red-yellow leaves.
Making them shine,
As if for me.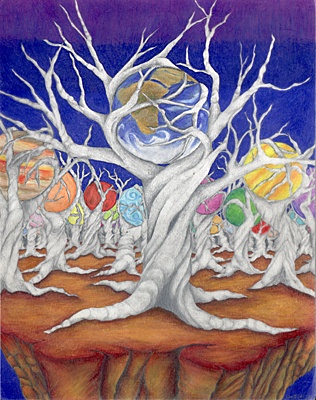 © Sara P., Lake Mary, FL