As I Do
November 1, 2011
Oh, pale boy who lies here,

Next to me slowly breathing.

Why do you hide from the world?

Behind your blackened eyes,

There hides a single tear.



A tear of joy that you've been saving.

But you haven't found a time to use it.

You drape fake hair across your face.

A face so pale and porcelain,

That I'm afraid to kiss it.



A tender kiss upon your hand however,

Reveals that you still have feelings.

You can't hide everything.



You may want the world to think you're dead,

And they just might think you are.

But if they felt the warmth of you,

Lingering behind the darkness,

They just might come to find

That they can love you too.



As I do...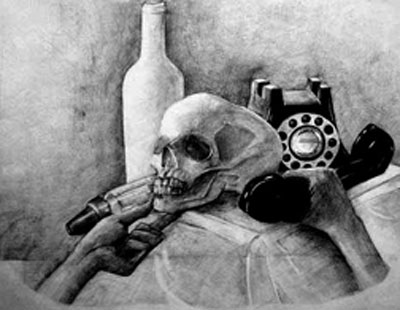 © Xiao H., Naperville, IL