Sounds
November 14, 2011
There are sounds in this world
That you will remember forever.
Your baby's first giggle.
Your wife's loving voice.
Your grandmother's tapping foot
When she finds your hand in the cookie jar.

These sounds are so familiar.
They have been there for so long,
You never realize they will be gone.
Just like we will become the dust
Of the Earth again.
Those sounds will fade into the air,
Never to be heard again.

Enjoy the sounds
Before they are gone.
And enjoy those people because
They won't last forever.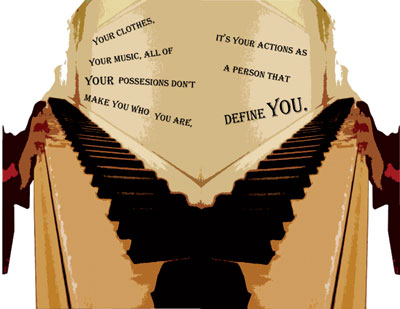 © Brad F., Stewartville, MN