Still Beautiful
November 10, 2011
There's mud smeared on your face, your dirty hair is all messed up. You're slumped far over, frowning as if you don't want another tomorrow. By the look on your face, I can tell you're confused, wondering how you're life got this bad.
You're still beautiful.
Smoke is blowing out your ears, your white-knuckle fists pounding on the walls. You start screaming so siren loud, hoping that they'll all hear you. You want to rip off their heads, to make them feel the pain. I don't often see you when you're this mad.
You're still beautiful.
Curled up in a ball, you're crying your heart and soul out. You feel as though the world's heavy weight is on your back. You begin gasping for breath, a piled mess of tears on the floor. You're bright red around the eyes, and you feel so insure.
You're still beautiful.
Blood sliding down your face, you're limping as you try your best to walk. You got two dark black eyes and you're clothes are all ripped up. As you're falling apart, you start thinking you're going to collapse for sure.
You're still beautiful.

I don't really care
how you do your hair.
I do like the clothes
that you finally chose.
And no matter what kicks you choose,
no matter what makeup you use.
Through my eyes you'll
still be so beautiful.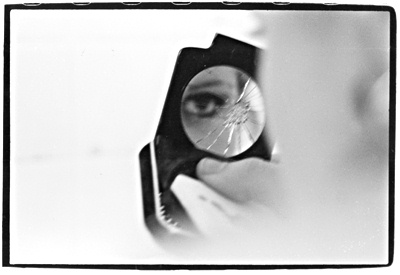 © Heather W., No., Brunswick, NJ