I sang to you
November 28, 2011
Sometimes I'd try to write but
My words jumbled in a mess of
"Oh" "I love you" "Smile, it's beautiful"
but I never got my point across.
I never said any of those things that
kept everyone around because I
didn't even know how to keep myself around.
And my thoughts went out to you,

my thoughts were fashioned out of
lonely nights and dreams that kept
me awake until the sun rose,
until I realized, that once again,
the pillow next to me remained fluffed
and your hair wasn't intertwined with
my fingertips.

And sometimes I'd miss you and I'd
talk as if you were there but it
was more like a reflection of
who I was sitting across from me.
I'd even try and sing to you,
but you didn't seem to hear.

I'd linger on your smile, but
it didn't seem like it reached your eyes
anymore. You'd stare and nod; the
empty shell you had turned into
wasn't anything I could make
myself want.

I pressed my heart against
your thin chest and whispered
that "it's okay. The dreams would
fade." But they didn't. And now
my hands are covered in black
ink thick with regret. You're
laying in that coffin lined with
silk and our worst memories.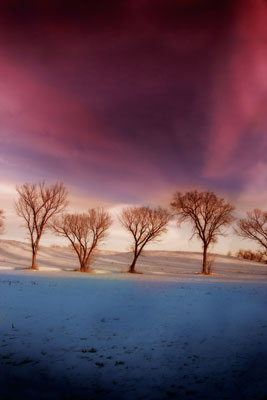 © Elizabeth H., San Bernardino, CA