Sky-Watching
December 21, 2011
Yesterday, I thought I saw
you when God's colors were
spilt.

The incessant
pecking
of birds perched in the tangled mane of
tree limbs had finally torn the sky's stitches.
The long, straggly fingers of
the shadow-shrouded trees had
jolted
God's paint-pots.

Cascades of color gushed through the
cracks in the membrane
of earth's periphery. They billowed
magnificently, gloriously, like scarves in the wind.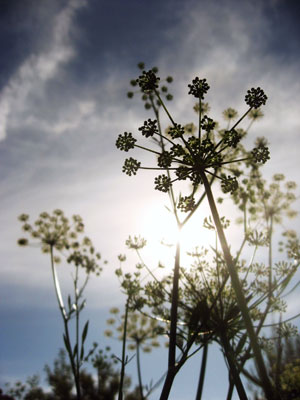 © Andrea S., Winnipeg, MB, Canada