Dying
January 15, 2012
My heart is falling.
Somebody! Catch it!
Don't let my pieces shatter.
Don't let what's left of me
crumble into a nothingness
that I can't cure.
Six inches from
the ground now.
Reach out your hand
and save me.
Can you hear my
whispered screams
begging for your help?
Can you hear my beating
heart pleading for mercy?
Two inches from the ground.
One now...
Now a half.
CRASH!
Thanks for being there
when I needed you...
Not.
You let me fall.
I'm dying.
Resurrect me...
You walk away.
The perfect crime.
A single red teardrop
falls from my eye
as I take my
last few breaths.
"I.... Love.... You", I wheeze.
You turn to me
and look me in the eyes.
You whisper something
that I cannot hear.
You turn away and
keep on walking.
My shattered heart
stops beating...
Then everything
fades to gray.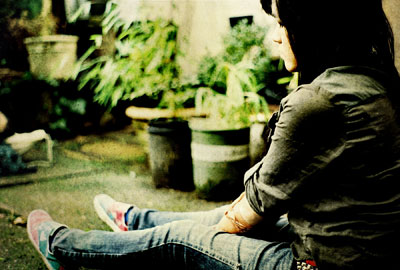 © Hailey J., Lake Oswego, OR