Everlasting Me
January 17, 2012
I'm from
strawberry shortcake
coloring books,
taking walks
in hidden short-cuts
that only we knew about,
from bike rides,
and 'The Twilight Zone,'
I'm from my father.

I'm from
the tickle monster,
drawing funny faces,
from sharing secrets,
and her always being
there for me when
I needed her,
I'm from my mother.

I'm from
'hanging out'
in the fields outside,
from playing dolls
or 'Famous person,'
(which, by the way,
was always me),
from fake fashion shows,
and staying up long past
we were supposed to,
I'm from best friends.

I'm from
overcoming hardships,
from good times
and bad,
but always finding
a light in everyone.

I'm from
everlasting hope,
everlasting love,
everlasting life...

Everlasting Me.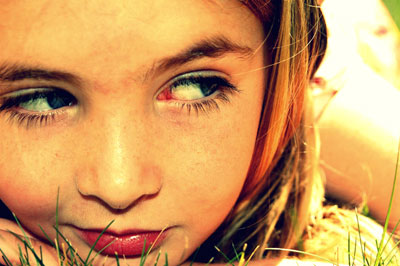 © Katherine A., Hopkinton, NH