He's Just This Boy I Love
February 13, 2012
When I think about you- almost a million words come to mind.
So many phrases, so many cheesy sentences,
All explaining the many ways I love you.
And every time i try to think of 'that' perfect way to say that I Love you,
(without actually saying the words: I, love, you)
-I give up.
I only give up because I have to.
Because every single damn time your name is brought up in my Mind-
I smile.
And I know how you love me when I smile,
And with you, i'll never stop smiling.
How could I? When my loser-self sits up in my bed at night-and thinks-
And thinks, and smiles, and shivers with the most Amazing thought.
And it will always come to my mind:

"Cause My God I have really Fallen for him".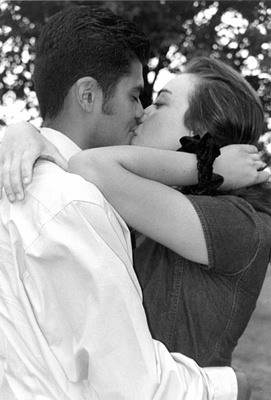 © Yaniris M., Boston, MA