Silent War
February 21, 2012
Limits they call them.
Reality they say.
Just more propaganda to control the stem cells of society

To turn us into mindless zombies,
Riding the way of conformity
That crashes against the shores of our laziness.
Drowning the fighters

And the dreamers

And the freethinkers

The drone of their hunger rings in our ears.
The taste of our blood drips from their mouths.

With each passing day we lose a member.
With each passing month we lose a battle.
With each passing year we get closer and closer to losing the war.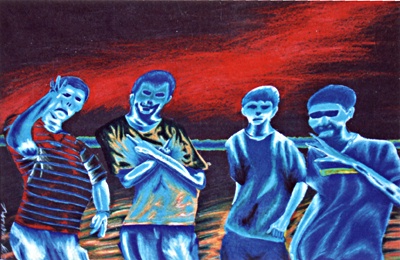 © Troy W., Kannapolis, NC