Story Arc
February 21, 2012
Nothing starts with your eyes on it.
A cigarette trailing smoke like a body bleeding out,
ethanol kisses and fault-lines through words.

Nobody gets story arcs,
or a moment when you think,
That. That's what's going to end it all.
So no clever foreshadow, no underlying message.
We all just fold our hands at some point,
and leave the table.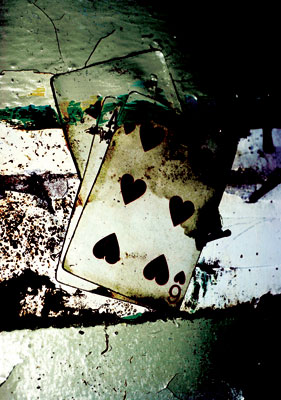 © Tracy A., Scarsdale, NY