My Light
February 29, 2012
I feel like the world
Is split in two;
Light and darkness.
During the day,
I wear a mask
Of false light
To cover the
Darkness in my soul.
During the night
I thrive in the darkness;
My soul is free
From the troubles
Of the world,
Severed from my body.
I sleep,
But I do not dream,
For my soul soars
Above the world,
The sky,
The realm of dreams.
I fly free,
Like a raven
Bursting into the night,
Throwing off my worldly
Chains.
I shine like a dark star;
But none can see the
Way I shine,
As I fly across the heavens,
Bursting with black and purple,
Barely outlined against
The darkness of night.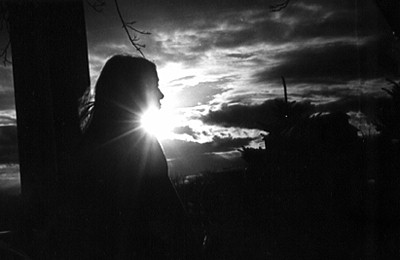 © Elizabeth G., Marblehead, MA