To Have An Angel As A Friend
February 25, 2012
An unnatural glamor radiates from her face.
Her complexion is pure;
Flawless and full of grace.

Her eyes speak to me
With words of love, peace
And emanating beauty.

Her hair, wild as the sea,
Flows in every direction
And playfully calls to me.

She is youthful but wise,
Daring and fearless.
She is nothing but perfection in my eyes.

She is my savior, mentor and guide.
When I am lonely and afraid
I know she will be there, right by my side.

There is no room for jealousy, dishonesty
Or hate in her virtuous heart,
But only room for affection, trust and loyalty.

This girl, she isn't human
She is a spirit, a soul.
Perfection trapped in the body of a woman.

No one will ever be able to comprehend,
What it feels like
To have an angel as a friend.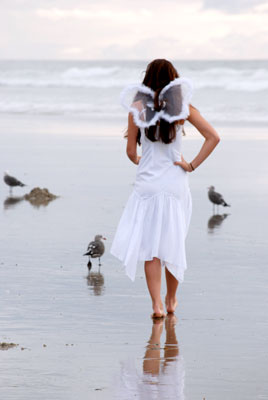 © Junia Z., San Diego, CA