Sunset
March 16, 2012
The sunset is beautiful.
Enough said.
It's...
Relaxing
To think that
While my sun is going down,
Someone Else's sun
Is coming up.
I love the fact that
I am sharing the sun
With someone I don't even know
On the other side of the world.
Shouldn't that be...
An example for us?
This world is beautiful,
Like the setting sun.
Shouldn't we share the earth with people we don't even know
With no wars or disagreements?
We share the sun with no problems,
So why not the earth?
Then we can make the earth
Even more beautiful.
Enough said.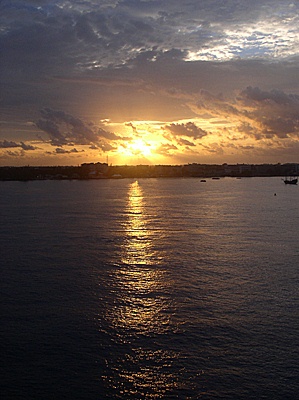 © Rebecca Y., Los Angeles, CA