Light and Darkness
March 17, 2012
Let the Light shine through,
Where only Darkness lies,
Each never seeming to exist,
Where the other resides.

Light lying here,
Darkness staying there,
The whole world should fear,
The silent war's affair.

For Light and Darkness,
Are true enemies as one,
For they love each other,
But with Love, Hatred must join.

But Light must never be,
With Darkness again,
Because we'd all be in danger,
And the whole world would end.

The love of Light and Darkness,
Is a tragedy we never see,
Because we turn our heads,
And let them be.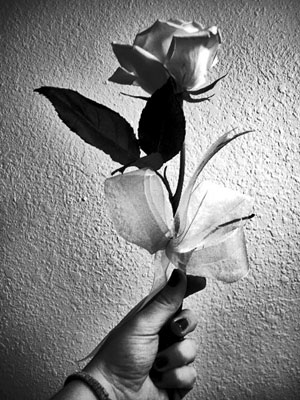 © Lauren R., Edmond, OK