Bleed For You
March 26, 2012
I shouldn't be afraid to be me,

But yet you never wanted to see myself.

I was something for you to create,

Love was dedication.

Dedication was recreation.

And I was in your controlling wake.

Screaming, bleeding, and decieving my heart,

All because I believed you would protect my soul.

But there was nothing that you believed was true.

I was nothing, just a mistake to you.



The 50,000 tears fell from my eyes.

You just kept continuing to despise me.

I held on...

I kept holding on

Just until I reached the bottom.

A little bit of encouragement you slipped my way,

A trace of hope that you would say

"I love you."



I drowned in the pain,

I choked on the strain

That was my wishing.



I don't want to fight for this anymore,

I don't want to be something for you.

I am for me.

You can't form me.

I won't ever bleed

For you again.



I don't want your hand anymore,

I can't help myself this time.

You never want to help me anyways.



Only yourself.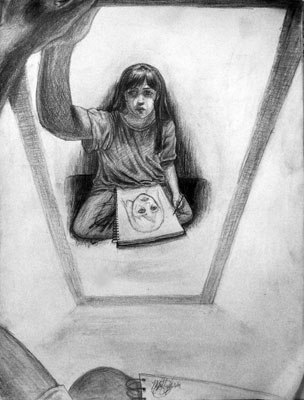 © Phyllis S., Far Hills, NJ