Old love.
May 3, 2012
This old heart, it flutters and falters.
At the mere sight of you.
Standing there.
In that old faded dress.
With the sunlight playing tricks on me.
Balancing that halo above your thick curls.
Grace me once more, with your lips.
Soft as rose petals.
Spare me, and let me hold you.
As I did before.
Before you left, in a blinding light.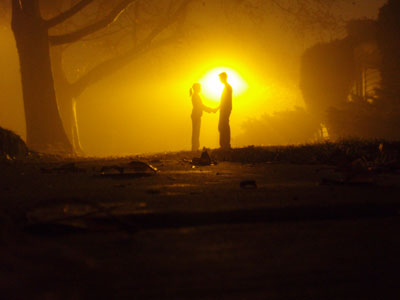 © Tanner H., Kaysville, UT