Dancing with the Falling Leaves
June 7, 2012
A sweet little fairy
Sat high atop the trees
Dancing and whirling
Among the falling leaves.
Clothed in brown skirts
Spotted with yellow and red,
She sat amongst golden glittered leaves
Swirling 'round her as she said:
"Lovely, lovely are the leaves
That come tumbling down.
But even lovelier is the one
Who makes the leaves whirl 'round!
Who made the leaves' colors
Brown, yellow, orange, and red?"
I peered up at her smiling face
And grinned back as I said:
"The one who created you
And me and this and that
Thought up all these wonderful creations
Like flowers and trees and cats!"
Five years later, I thought of the day
And smiled at the memory
Of the sweet little fairy who played and
Danced with the falling leaves.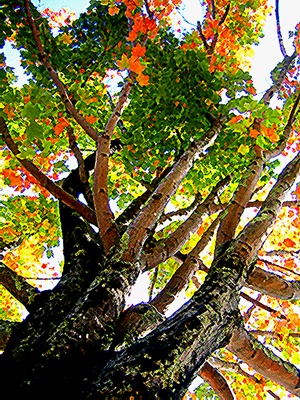 © Kathryn R., Shelby, NC