Relative Perspectivers
June 10, 2012
The eagle spreads its wings to soar up high,
ascending to the heavens. Feathers drop
from giant wings, soon hidden by the blazing sun.
We look at this and squint our eyes, complaining.
We miss the beauty of the sun, intent
to find the brilliance of an eagle. Men
are stupid, in that way—to look for something
Less, and curse the Great outshining it.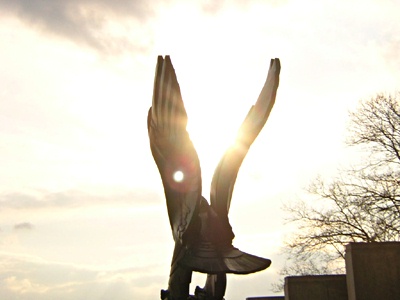 © Brittan S., Claremont, CA