Grief and I.
July 6, 2012
Grief and I have become lovers

over the past two years

as Death has cruelly snatched away

three of the best people from me.

He comes for me at the worst times,

when I'm talking about something that reminds me of

what I've lost,

in that still place between the wonder of dreams

and the harshness of reality,

when I'm in the shower, the water streaming over my face.

He wraps his hands around my throat,

thrusts his feelings inside me.

No matter how hard I fight,

I can't get free;

every moment where hope flickers in my heart

Grief is there, stroking his dead fingers

through my hair,

my shoulders weighing down with his touch.

Grief you think you own me,

and you might now.

But one day, I will defeat you.

One day this sick relationship will be over

and I will have the courage to smile again.

So take what you can while you can get it,

ravage my heart.

You will not last.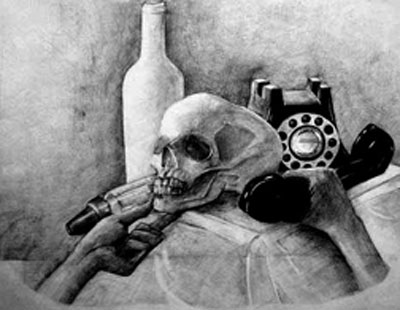 © Xiao H., Naperville, IL