A Child Asks
July 14, 2012
A Child Asks
Why, Mama
"Why are we different,
From the people over there?"
"Because of our skin, child"
"They are different?
Why should that make a difference?"
"I don't know, but to them it does"
"But if it truly made a difference
Wouldn't I be able to tell,
Even though I see not?"
"I guess child,
But this is how it is my son,
Though you have more sense than them."

A Child Asks
How come, father
"How come those kids will not play with me?"
"Because daughter, you are mute,
And speak with your hands and a pencil."
"How come it matter I still can 'talk' with them"
"I don't know,
But to them it makes a difference
And to many others."
"It is not as if I am not a girl,
Who longs for a friend ,
I am not closed to the world."
"You daughter have more sense than many
Even though you are different
You understand the wants of all."

A child asks
When, Brother
"When will the others include me,
Why not now?"
"They don't because you hear not."
"When does that matter
If I can read hands and lips?"
"Never, but to them it does."
"Why should it make a difference,
I am still here!"
"Because you have more sense than they do,
Brother."

A child asks
How long, sister
"How long must I go on
While they torture me so,
For reasons I do not understand?"
"as long as you can,
I want you not to go,
They torture you so
Because you look different."
"How long can I continue
They say I am ugly and weird
Whatever do they mean?"
"You do not fit in
to their definition of Pretty,
But you do to mine.
You may look different,
But that does not mean,
You are ugly"
"I am teased everyday sister,
I know not how long I can go on,
Or how long it will continue
Perhaps forever!"
"Sister, worry not about them,
For your person is more beautiful
Than theirs."

Children ask
Nothing, to nobody
For they lay there
Hungry and alone.
No family or friends,
With pleading eyes to no one.
For who will understand their pain?
Not the children who laugh at them,
Or the adults who ignore or hit them.
For they are like vermin,
To be tossed in the streets,
With nowhere to go.
These children ask no one,
Except to beg for food.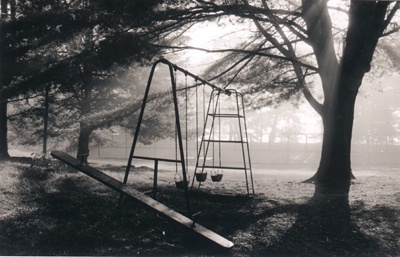 © Steven S., Marblehead, MA