Love is Fate
October 13, 2012
Hi, shy guy…
I'm under your spell,
it's your dark eyes I can't defy.
Can you tell?

Charming and funny,
gallant and mellow,
you're as sweet as honey,
a talented fine fellow.

Our hands brush making me blush,
lost in a daydream of what could be.
You give me such a rush, my secret crush.
If only you could see.

I overanalyze every look.
At times you become distant
as we hide behind our books.
You're resistant, but I'm persistent.

You say you've never been in love ever
as we talk about the homecoming dance.
Well I think you're very clever,
so why not give me a chance?

Love is a leap of faith,
a miracle at any rate.
Your heart is so swathed,
free your fear; this is fate.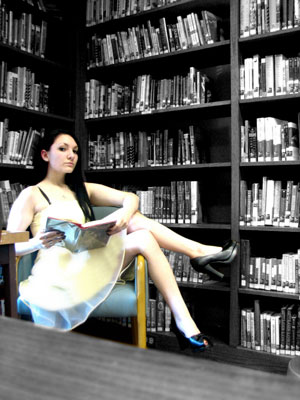 © Jessica F., Bradford, MA