The Feeling of Love
November 8, 2012
I look at the night sky for something I cannot see, something all around this world, but not inside of me.
I searched and searched every land everywhere, to fill the emptiness inside of me, a feeling I cannot bear.
Releasing my gaze, I thought about my past, but all I remember is happiness that never did last.
Flashbacks of smiles and laughter came to my mind, then darkness surrounded me, capturing me in a bind.
But you hear from me nothing, because silence is key, for if I long to feel, then you must not see.
So long it has been, since I have felt that way, I have endured its absence, every night and every day.
I don't think I'll ever escape this chamber of pain; it will haunt me for the rest of my life, pouring down on me like a never ending rain.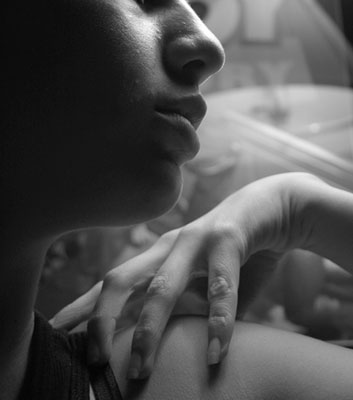 © Rebecca B., Santa Clara, CA