Judgment
November 27, 2012
Who will cast the first stone?
He who is without sin

At this moment, you are mistaken
Your mirror has been lying to you

You are not a white robe and a halo
You're a business man with manipulative ways

And now that the sin has been uncovered
You're in a hurry to collect the stones for my sin

The stony hill stands before me
It taunts me as you smirk pompously

This judgment smells damp and sticky
It tastes like a loud harmony and a subtle melody

Laughter fills the air
The ground begins to tremble

A boulder springs up from the ground
It grows taller than Mount Everest

My laughter echoes in the valley of your sin
Must you really cast stones?

We observe the boulder that I cannot cast
It will not be lifted

I am this hill
I am Pebbles

You are the mountain
You are Rocks

Rocks and Pebbles
Charcoal and Diamonds (respectively)

My pristine iniquity
Your contaminated virtue
Innocence. Evil. Judgment.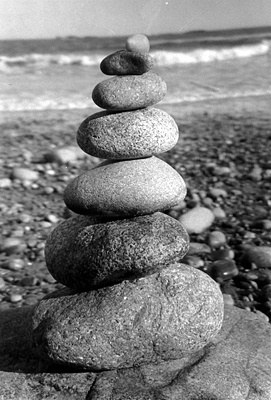 © Vanessa R., Marblehead, MA