My Guide
January 3, 2013
You can let your conscience be your guide but my Lord would be better. Goodness will permeate all who follow his words to the letter. In a world of sin and treachery, my guide shows me peaceful divinity. To those that are smart will not look with their eyes, but with their hearts for the trinity.

It is true there is no denial his laws are final, yet to those who do adhere happiness will be near. Though right and wrong may be unclear my guide will help you persevere. Never would sins interfere if you realize my guide is here. Near of far, expression soft or hard, follow my guide because he is on your side.

So to his children I do plea look to my guide when in need. Be aware that you have been spared and only because he made life unfair. If you follow my guide, then you will be ready come to his kingdom in your life's eve. Be wary my friend the demons were sent before you were born and shall tempt of kind to sin forever more.
Trust me and follow this guide forever more.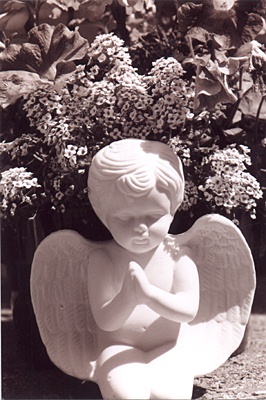 © Laurie T., Hopkinton, MA