woke up
January 6, 2013
I was a princess.
All pink
and good.
But something happened,
time slowed
all life stopped.
Only for a second
but it was enough for me to realize,
that my life
was not right.
People I loved dyeing all over.
Things I put my heart in to
stabbing me in my back.
People I trusted,
and even loved,
hurting me in ways un-imaginable.
So now I have new beliefs.
That being sad and hurt,
knowing what this world truly is,
a show,
is better,
then pretending that all is good,
that you're here for more than entertainment
that the world is good.
Because that's a lie,
One that I once lived,
As a princess.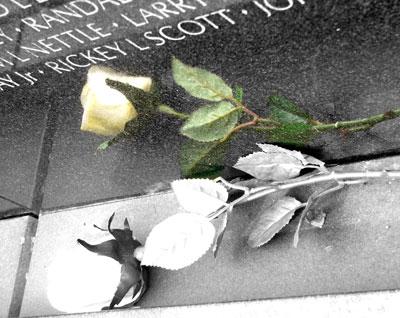 © Kimber E., Yorktown, VA