Forgiveness
MAG
January 16, 2013
I still remember
Me. Him. And the chill of September.
I became a falling stone in the clutches
of gravity,
a drop of blood in his veins.
I remember the distance, and the coldness
of reality
But most of all, I remember the pain.

I tried to muffle the scream of his absence
with fake smiles and indifference.
"I did not love him"
was the denial I repeated every day.
But I did love him.
And he loved me – just not enough to stay.

But today I breathed in the air of new
beginnings
instead of unfinished endings.
I gathered the scattered pieces he'd
left behind,
halfhearted apologies and hollow promises of happiness,
and peeled off his smile from the wall of
my mind,
then flung them into the breeze of forgiveness.

I forgive him.
For placing a turbulent sky beneath my skin
and hanging stars of hope in my eyes.
For giving me scented bouquets of words
that bloomed into deadly lies.
For leaving me bleeding, scarred, injured.

I forgive the night and its darkness
that made me seek the light in his soul.
I forgive the moon and its eagerness
as it accompanied us on our midnight strolls.
I forgive my calculating tears for falling
when there was no longer someone to wipe them away.
I forgive my emotions for naively putting
my weakness and need for him on display.

I forgive him.
Now I just have to forgive myself.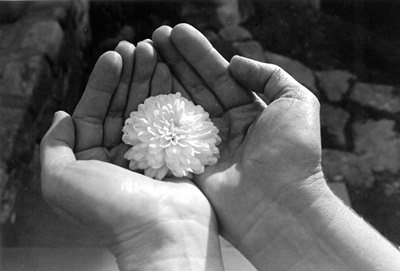 © Beth S., Marblehead, MA