Glas/Blue
January 26, 2013
Modernists will tell you of blue, green, grey, transparent.
I could tell you glas.
Your glas eyes, the glas glas grass of home.
I don't feel safe with the modernists' specificity,
their cold-blooded naming of things.
Your eyes are not blue or green or grey,
they are glas; take it as you will, glas.
I am threatened by this need to name, to trap.
Once a thing is green, it is not blue, it has not been blue,
it shall never be blue forever and ever amen.
Please save me.
I want glas, I want to know of blue-green eyes,
or transparent saliva,
of silver-grey-blue flutes and knives,
I want to know of the blue straw glowing green, glas,
the tempering water shining blue in steel, glas,
your eyes, green as blue, glas.
I don't know how to name, I don't know what to say,
or how.
Leave me glas, I beg you, leave me the freedom
of unknowing.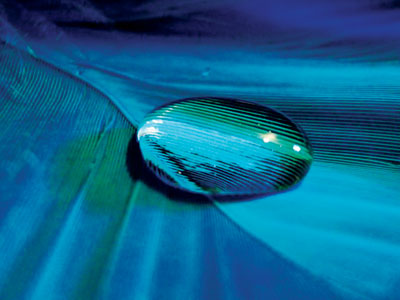 © Hui Y., Potsdam, NY