The Demoness
February 2, 2013
The demoness does live on earth,
with her way of controlling
people of what they're wroth.

She doesn't prowl around,
as every lethal creature;
hunting their prey
that are easily found.

Her strength increases to
the core of her hazel eyes
that glare.

Upon the weaklings
that provoke her threat
that forces harm
for those whom bet.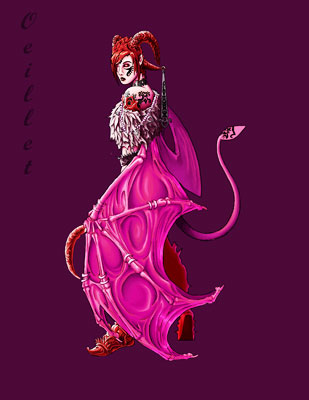 © Raul R., Monte Vista, CO