Raindrops
February 15, 2013
Those subtle raindrops
pounding my window pane.
They're loud
but they keep me from going insane.
Plop
plop
plop
against the glass.
They're quite noisy
but they calm me down.
The way the rain
falls from the sky
is amazing.
From the big fluffy clouds
to the soft luscious green grass.
It plummets from high in the sky
to the surface of the ground.
it's miraculous flexible figure
it's beauty when the peeking sun
hits the droplets just right.
This is what I see
when it's raining in the sky.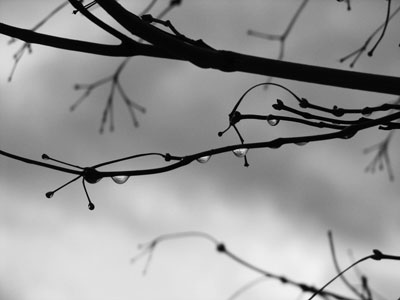 © Carly M., Hopedale, MA