Quiet!
February 26, 2013
Words, words
Edge them in
Make them heard
Drown them out
Raise your voice above the rest
Quiet!
Can't you see?
I want to speak
My words have every right to—
Be cut off
Like the rest
Wait your turn
Listen—
Quiet!
This is dialogue
A monologue of two
Where voices fight each other
To the death
Quiet!
Don't you know I'm
speaking?
My words are more important than—
No, nothing's more important than—
TALKING'S JUST A MIXED UP KIND OF
Quiet!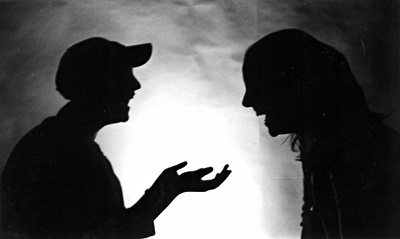 © Jeff A., Marblehead, MA