Playing in the Rain
March 6, 2013
We sat there
As it rained
Lightning arching across the sky
Yet we feared no danger
Feared no evil
We did not-
You and I

We sat there in silence
Nothing to be said
As the rain drummed
Overhead

Your face was drawn
Your lips a thin line
And I know you were thinking
Of all you left behind


Your eyes were glassy, lost in thought
You trembled slightly in the cold
And I wondered…
Would we stay this way, even as we grew old?

So simple, so quiet,
Not restless, loud, or mean
But a part of me began to wonder
Would we ever really feel free?

So long we had sat,
Birds with clipped wings
Longing to move, to grow
To forget painful things

There was nothing to be said
And we did not try to speak
We sat side by side
By that winding, crooked creek

How bright the night looked
Lit up by lightning bolts
And how freely we danced
In the rain like fresh spring colts

Perhaps if we danced fast enough
Or for longer still
We could forget everything
And ignore the night's chill

So oh how we danced
Twirled and sang
Just you and I
Playing in the rain.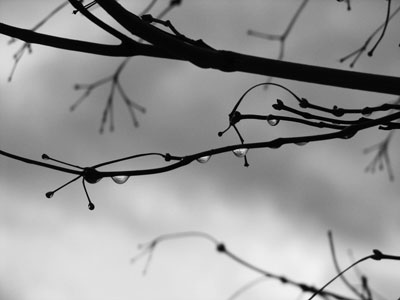 © Carly M., Hopedale, MA