Wisdom Earned & Lessons Learned
March 20, 2013
It appears as though the young lady I have become,
Has been influenced by many, particularly one
Who I have seen recently in times very seldom
She can see, though, that her lessons have held on
She caused the abrupt change in me for the better.
You would change too, just like me if you met her.
Or maybe you wouldn't change at all.
Her effect might have only been a wake-up-call.
What I know for certain is that I'm blessed,
To have someone who challenged me and put me to the test.
It might have been that I was waiting for someone to ask,
But you just did, never unsure of your next task.
You always seemed to know what to blame when I cried.
I never had to explain my sorrow, you just told me not to hide,
Never in front of you, because there was no judgment to fear.
Anything I needed, you gave because you loved to hear
About my problems and worries and secrets and late-night tears.
The thing I need to thank you for most happens to be my greatest achievement.
You gave me the confidence to be myself, and the desire to flaunt my uniqueness.
Once I allowed myself to really express my true thoughts, I realized something,
People, especially those who care about me, are used to the nothing.
They never understood that I had words always on the tip of my tongue,
Or I had never been afraid of things like dying while I'm young.
Those that loved me were willing to listen to what I had to say,
And while this is a happy notion, it is sad in a way.
There are some things that I wish I had never revealed.
If only I had dealt with it myself and kept my lips sealed,
Because the only thing that hurts more than indifference about how you feel,
Is people not understanding what you say, and to them it isn't real.
Some things I wish I had never said, because it feels like a line was crossed,
While trying to gain communication, the understanding was lost.
Now it seems as if you are the only I can connect with
Which is sad considering between us is a great distance.
We are far away in body, but never in our hearts.
Though separate, our paths will not part.
I will not allow them to, because I would follow you anywhere
I'd jump off a bridge or from a helicopter with a parachute into the open air.
The adventures we'd take, if only you were still here
Quietly, now I sit wishing I could disappear.
If only I could fast forward in life to the part where me meet again,
But for now I've enjoyed having you as my confidant, as my sister, and as my friend.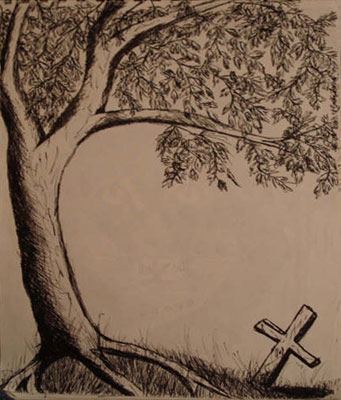 © Courtney K., Bethel Park, PA