A Love that Never Was
March 21, 2013
You lost yourself in a moment
You were gone so fast you couldn't even hold on to it
You try to turn a moment into a life time
When that happens there'll be no going back
And there'll be nothing left to say
Not even a rhyme
You're drowning in your own love
Because he's not taking
And you just keep on giving
You're tip toeing through a field of broken glass
And trying so hard to hold on to the past
But the future has nothing left to clasp.
You're wounded on the battlefield
And your bleeding heart is pouring out all it can
But you keep on fighting for a war that's already lost.
You can't heal until you leave the field
Now is the time to surrender and let go
So that you may salvage what's left of your soul.
The deed is done
And there's no battle won
So lay down your arms and return home from a love that never was.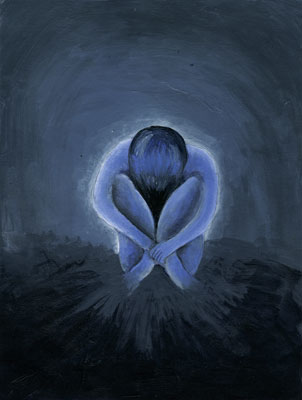 © Becky F., Sacramento, CA