Unseen Hurt
March 14, 2013
Every word
A punch in the face
Warm metallic blood pools
In my mouth.
Every snicker
A sharp razor
thrashing my flesh.
Every sentence
Cracking my bones
Tearing away
Another limb.
The blood
Becomes a flowing river,
Unable to be stopped,
Splattering
The locker
Like paint.

Your endless flow of
Malicious taunts
Hacks away at my soul.
How much longer can
I live
With this?

I am your rag doll
You play with me
Constantly
Ripping me to shreds
And when there is no more
You will discard me.
Just another one of your
precious rag dolls

Your murderous words
Are swords
Whipped around
Carelessly.
Perhaps you are unaware
Of their vast power
To inflict agony
That goes beyond
Physical boundaries

And how can you
Stand by
Watching
This gruesome spectacle?
Do you see my
Mangled body?
Do you see the
Flash of the
Sword
Slicing my heart?
And do you not see
Death
Hovering over me,
Encouraging me?

No.
You don't.
For you are too
Shallow
Or perhaps cowardly
To see beyond
My impassive face.
To meet my eyes
That I direct toward you,
Pleading you to see
The destruction
That lies within.

How much longer
Will
I live?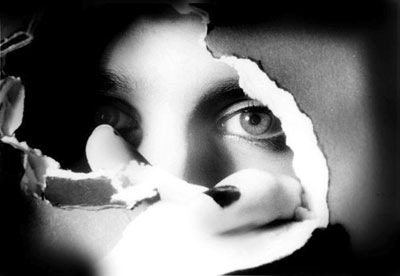 © Tabatha B., Peoria, IL