Flames
April 14, 2013
The flames from my fire from my candle.
How they laugh, how they cackle.
How they dance and soar.
How they sing "feed us! feed us! with your breath give us more!"
They jump high
They swing low
They simmer down, or so it seems
And they glow so soft
you have to touch
so you stretch out your fingers
oh so very slow
but "HA!" the flames cry
as they jump up and reach
for your fingers pulled just barley
out of their teeth.
Oh you just got away,
but here them now
they'll get their way.
"We are fire, we are flames
unchainable and untamed
you may think you have us contained in this flimsy glass jar
but we are unstoppable
yes we are!"
They stretch up high and extend their wings
those fiery fiends.
They fly through the air
and alight on your arm
Because they are unstoppable
yes they are.
How unlike these flames are from the flames in your heart.
those that burn bright and strong
these flames that are calm but not weak
that fade only when
you slip into permanent sleep.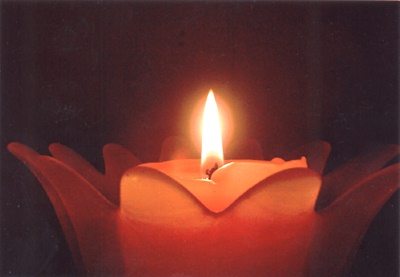 © Sayda C., North Bergen, NJ