Glass House
April 17, 2013
Ahhhhhh!!! Why is
this house so sticky
and sharp?! I can't be
comfortable and let
loose! I'm constantly
walking on egg shells!
Every time I turn around,
I get stabbed! I'm scared
of talking, a needle might
fly in my mouth!

I always find myself
ducking and dodging
bullets! They fly through
the air 24/7! I can't
drink water, I'm already
treading on thin ice! I'm
on my very last edge! It
takes everything in me to
stay balanced! I can't
afford to wear red; I'm
already bloody!

I hate this! Everything
is so uptight and closed
in! I can't live like this!
My head really hurts now, and
things are starting to spin!
I have to get out!
I have to get out!
I have to get out!
I have to get out of
this glass house.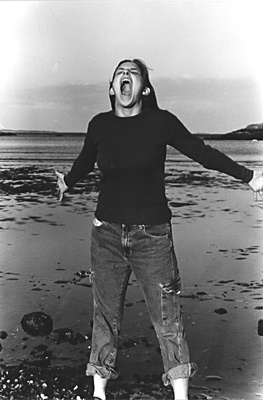 © Jessica M., Marblehead, MA