Naive
April 26, 2013
Sound penetrates
Silent words spoken through locked lips.

The ringing ears,
Eyes' watchful gears
As they gaze into nothingness.

Abandoned frames,
Broken trains,
Old knickknacks lined in rows

Surrender pieces of the past
In a language no one knows.

-The fireworks above the lake
That set sparks of light into each wave

-The fortress made after snow came
Resembling a frozen cave

-The selfish tears poured in stuffed ears
The only ones that never judge

-Cracked glassy wings tied limply in string
From a net's miscalculated lunge

-The refreshing cool of the nearby pool
Where drowning isn't real

-Death means to tell a long farewell
But they return, no big deal.



No graceful fall of forceful spark

May take away the roar



Spring sun is felt, the frost then melts

Nothing remains but an igloo's core



An angry tear left the comforter bare

Of its greatly soothing cloth coat



No guilt nor sorrow, this life was borrowed

For there's no difference between friend and foe



Chlorine clogs the throat, try not to choke
Barely reaching the top in time for air


With no turning around, just fall to the ground
So young, no more life, so unfair.

No secrets may leak by thinking,

No harm is meant through thought
Now memories are all that store the sinking
Naive beliefs that were


Subconsciously,

Bought.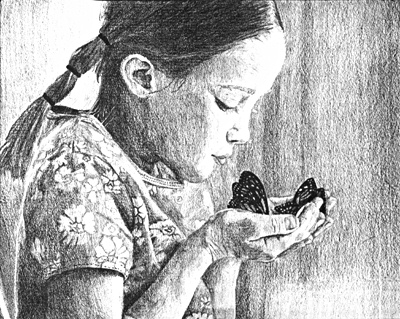 © Alina L., Holland Patent, NY