Stupid Girl
May 4, 2013
Here I am, mascara done perfectly
Eye shadow matches my outfit
(When was the last time I tried that hard?)

There he is,
Nervous, fidgeting
Thinking about me.

Here I am, stumbling over every word
Calming my leaping heart
When his hand touches my back

There he is,
Thinking he's done it
Thinking he found the right one

Here I am, tasting salty tears
As I watch him
Kiss another girl

And there he is, not caring
Not chasing after me
Because he didn't like me in the first place

And here I am, still thinking he like me for me
Not my curly hair and my eyelashes
(Or who am I kidding? It's probably my butt.)

There he is
Walking home alone
Happy he got a girl – so what, if it was the wrong one?

And here I am, a stupid girl
Wrecking my mascara, again, over a boy
Who isn't even worth it.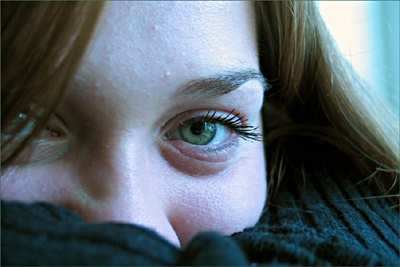 © Andrew M., Belleville, ON, Canada