Hide and Seek
June 5, 2013
I'll hide and you come find me
we'll play a friendly game,
you'll close your eyes and count to ten
I'll find a hiding place to claim.

I'll hide in the closet or up a tree,
in the last place that comes to mind,
it has to be some place amazing,
a place that you'll never find.

You'll search for me under every bed,
peeking behind every tree,
until smiling i laugh and say
you've found me.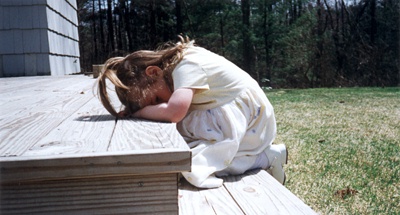 © Katherine B., Hingham, MA