Life at its' Best
August 7, 2013
I am looking back on memories. I'm living in the past.
Thinkin' back at all the books I had to read to get my current knowledge amassed.

I am tasting grandma's cookies; I'm riding my first bike.
I am trying to remember what our old house looked like.

You know I got to say I feel a hundred years older with every passing day.
If only the good old days didn't try to run away.

I plunk down next to that maple tree where we buried my first dog,
and I'm trying to keep the tears away but, I know it can't last long.

I miss the old days when time was growing out our ears, cause during those times a day lasted years.

I know I'm no longer a kid, and it's time to grow up; doesn't mean the good times wishing well has to dry up.

Please excuse me if I have to wipe my eyes, but the end of my childhood feels like a demise.

Oh well…ah shucks I guess these memories are gonna have to be enough…

Thank ya for listenin'; it's nice to have some support.
You know it isn't easy growing up so, we'll take this one step at a time.

We'll taste grandma's cookies; we'll ride bikes,
And we can try to remember what our old houses looked like.

As we look at on our memories, and live in the past.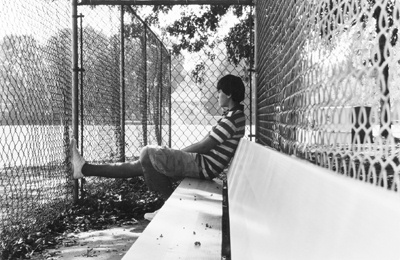 © Kyle W., Pompton Plains, NJ